Have you ever seen Paper Marbling and wanted to make it? I promise this craft is as fun as it is easy! With a few supplies, you can create a piece for show, or use the finished piece for other projects! Keep reading to find out more! This tutorial was created for Get Creative With Us. A video tutorial can be found in the Get Creative With Us Facebook Group. Be sure to pin this post to save it for later!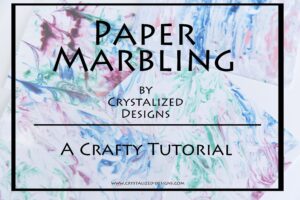 The art of Paper Marbling can be done several ways. This tutorial will show you how to marble with shaving cream. Oils, paper starch, even milk have been used as the liquid base. Inks can also vary. Nail polish can be used and works great on other surfaces besides paper. Today though, we'll be learning about marbling with foam shaving cream.
What you'll need:
Gather your supplies. Some inks may not be washable. Be sure to protect hands and work surfaces.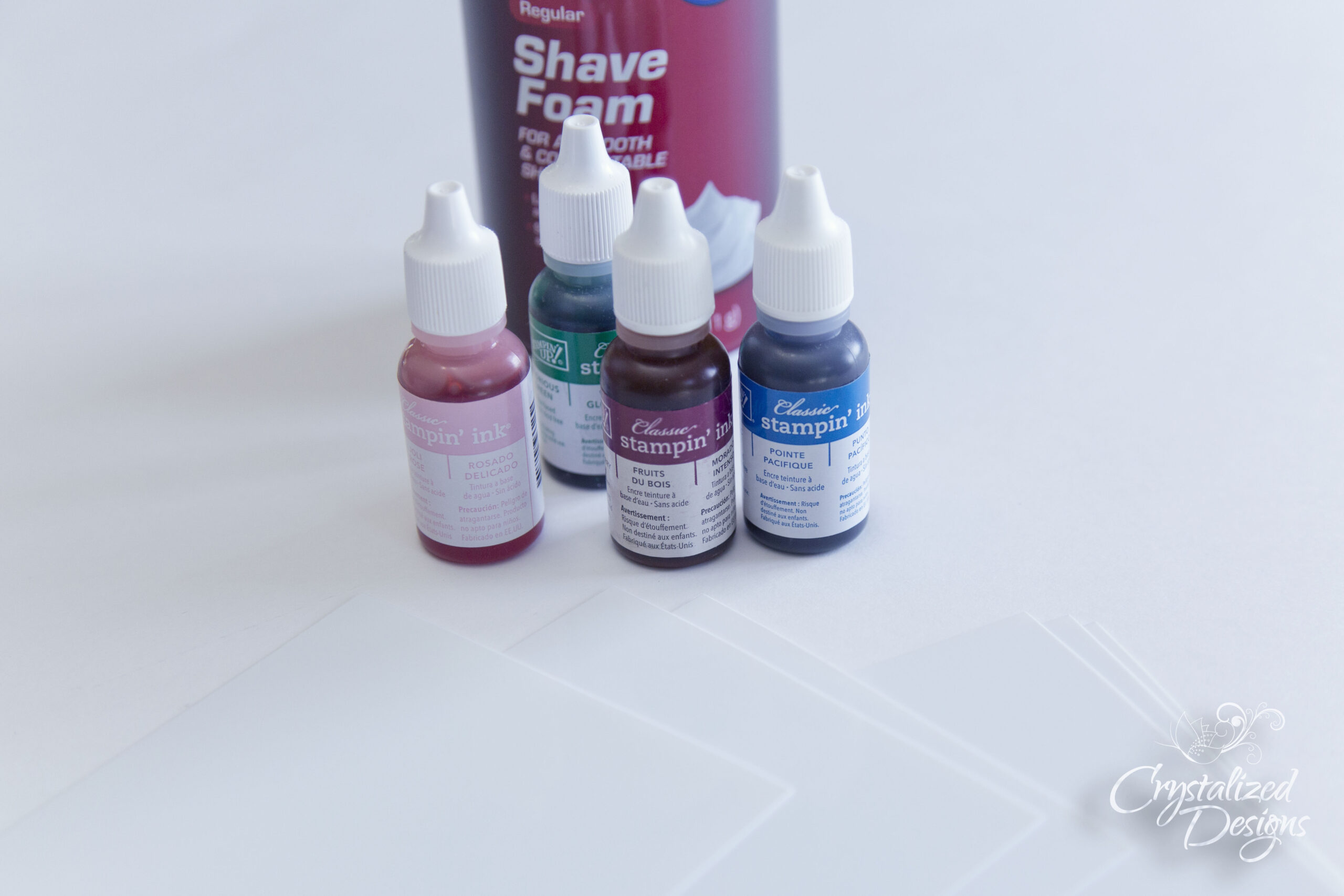 Spray foam shaving cream into container that fits your paper size. A cookie sheet, plate, aluminum pans are all options. Once a layer of shaving cream is put in container, spread it out as even as possible.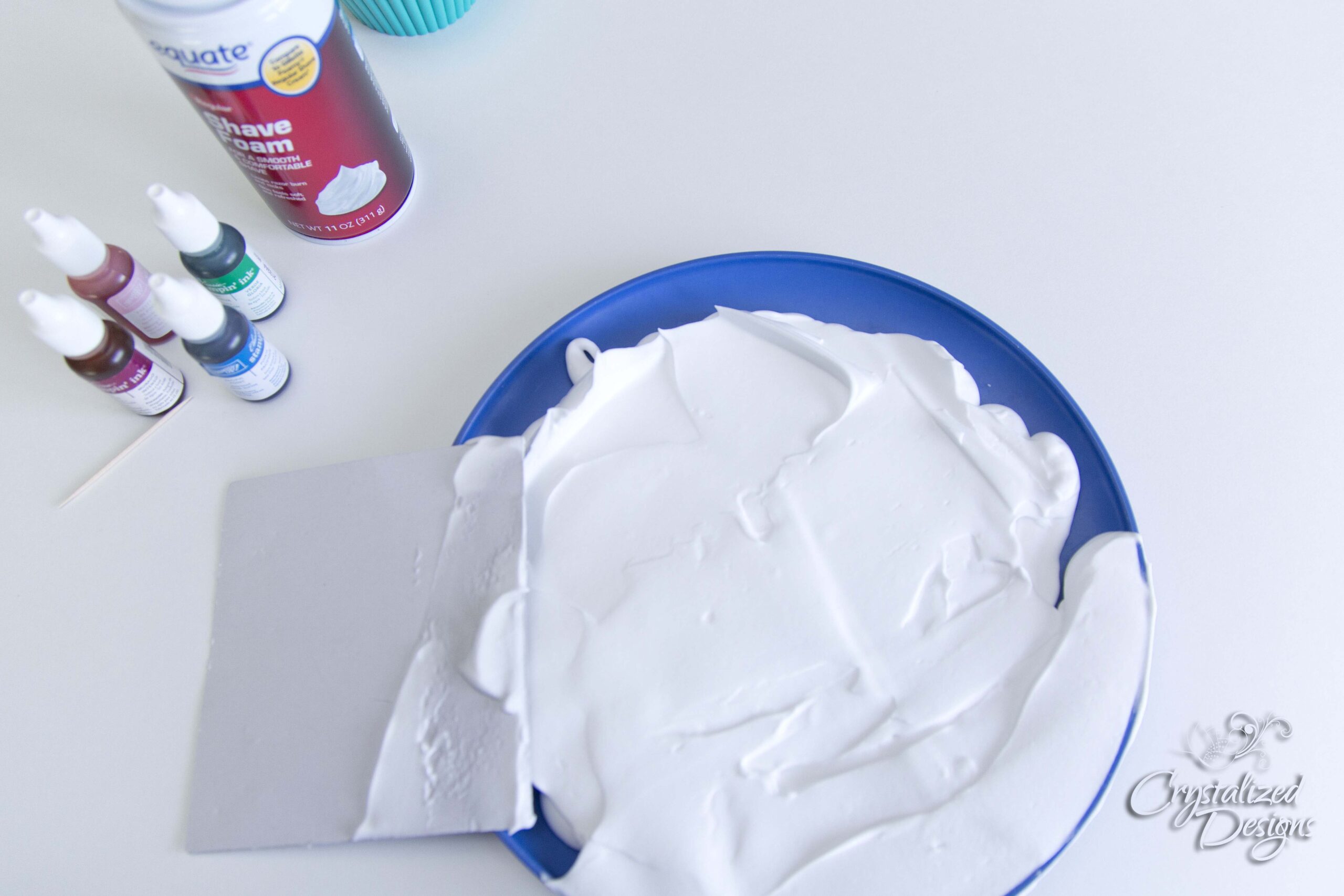 Using ink droppers, food coloring, or paint, add drops as desired.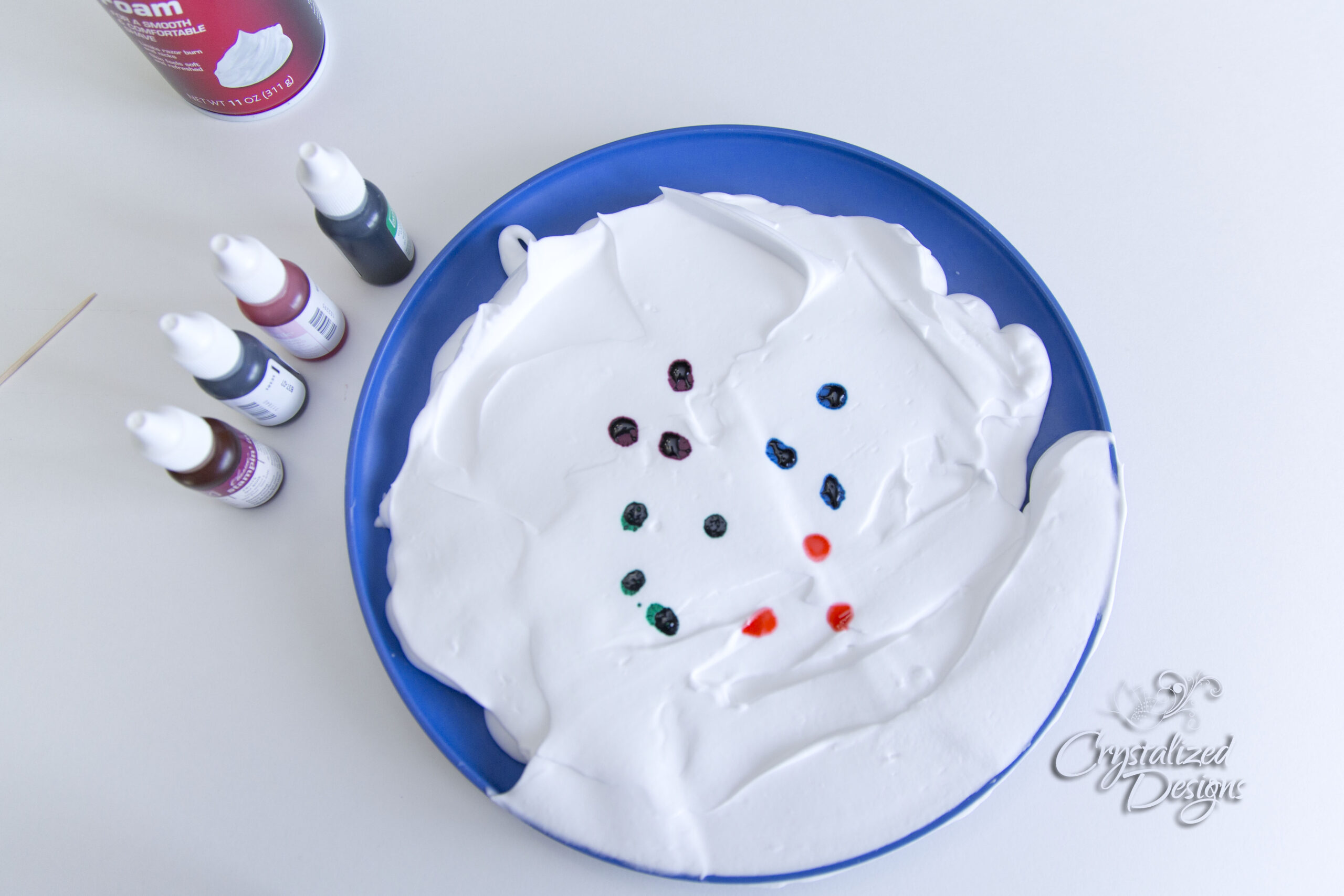 Using a toothpick, the handle of a paint brush, or another similar object, spread ink/paint/color around in foam.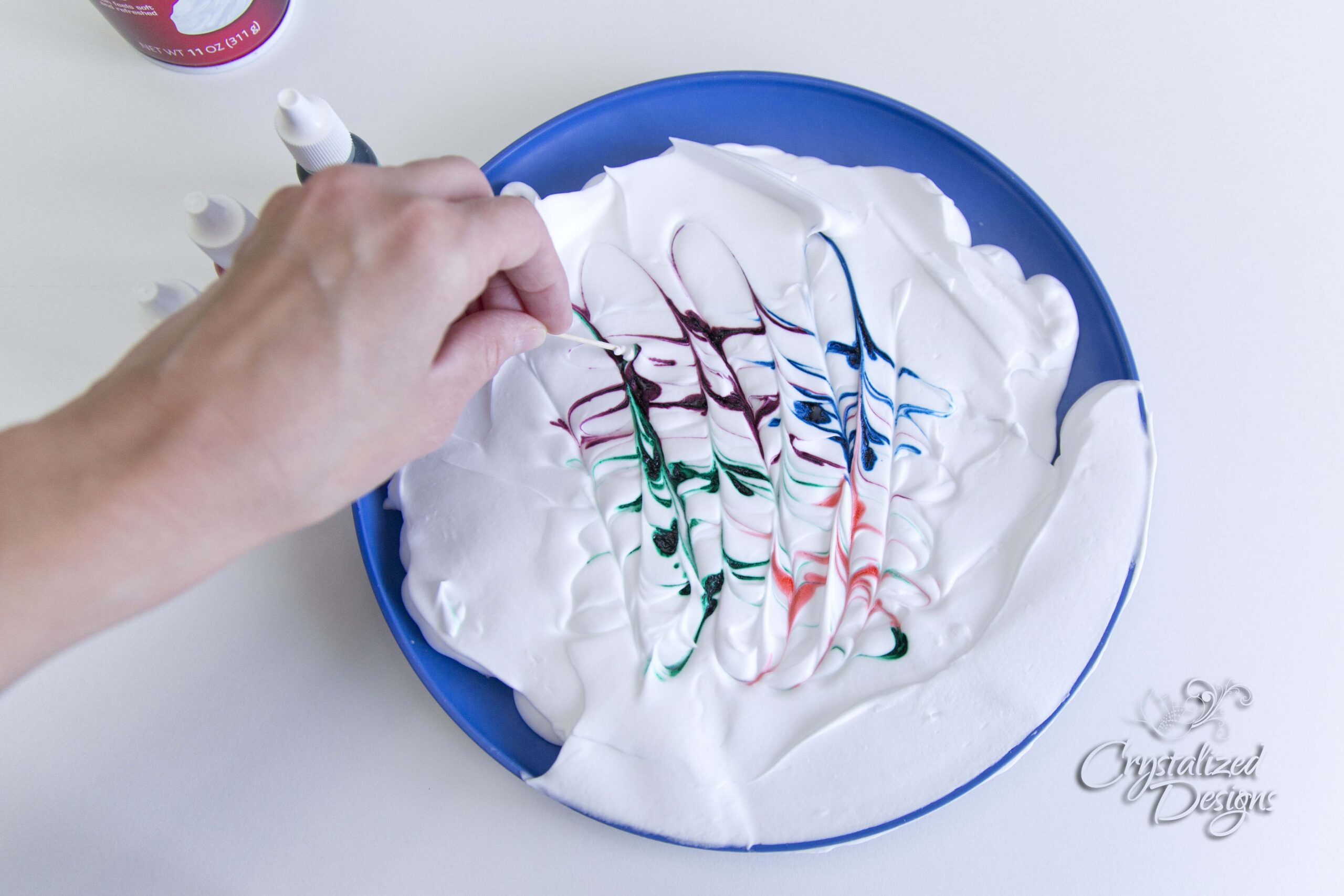 Carefully place paper straight down in ink.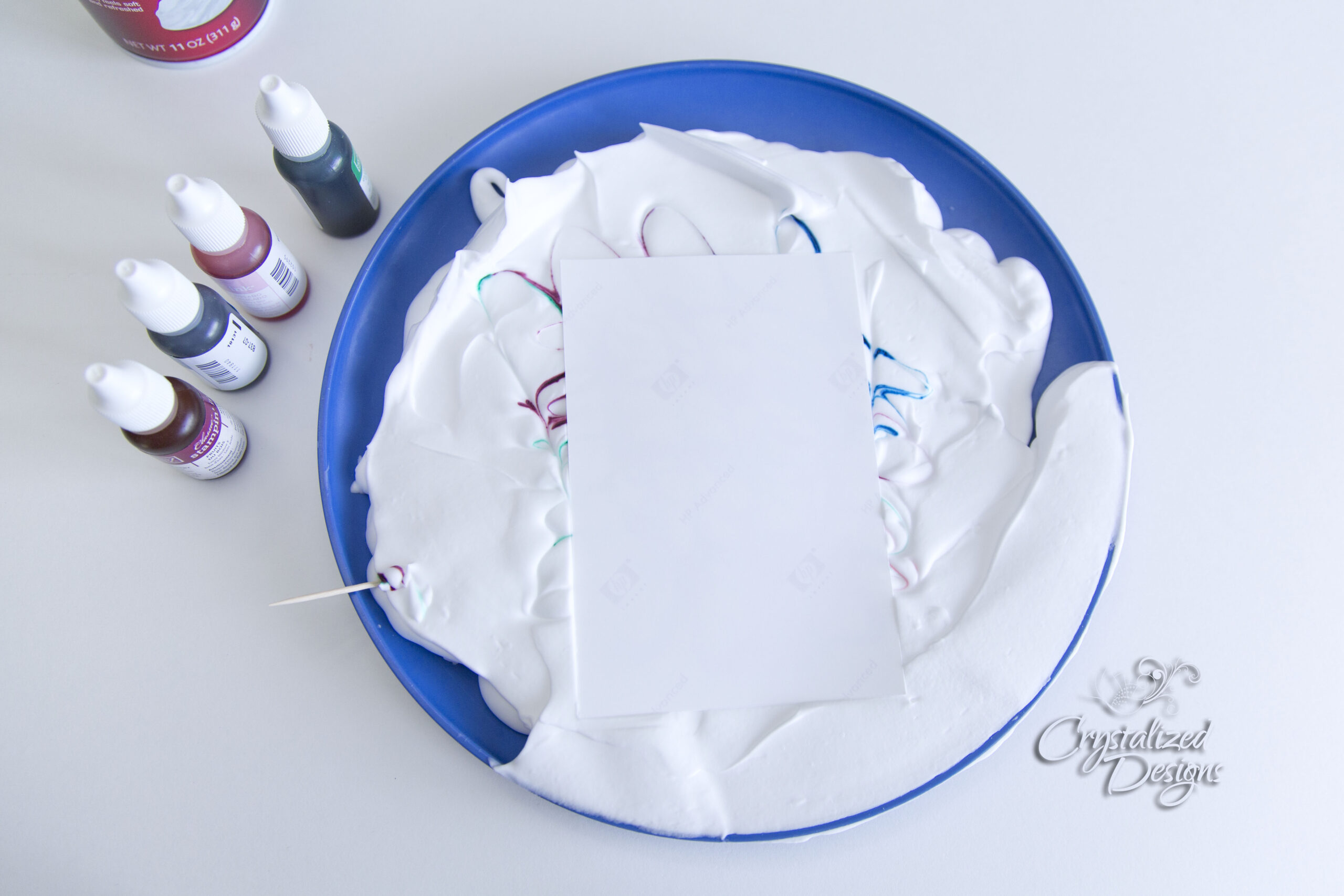 After a few seconds, carefully pull up paper.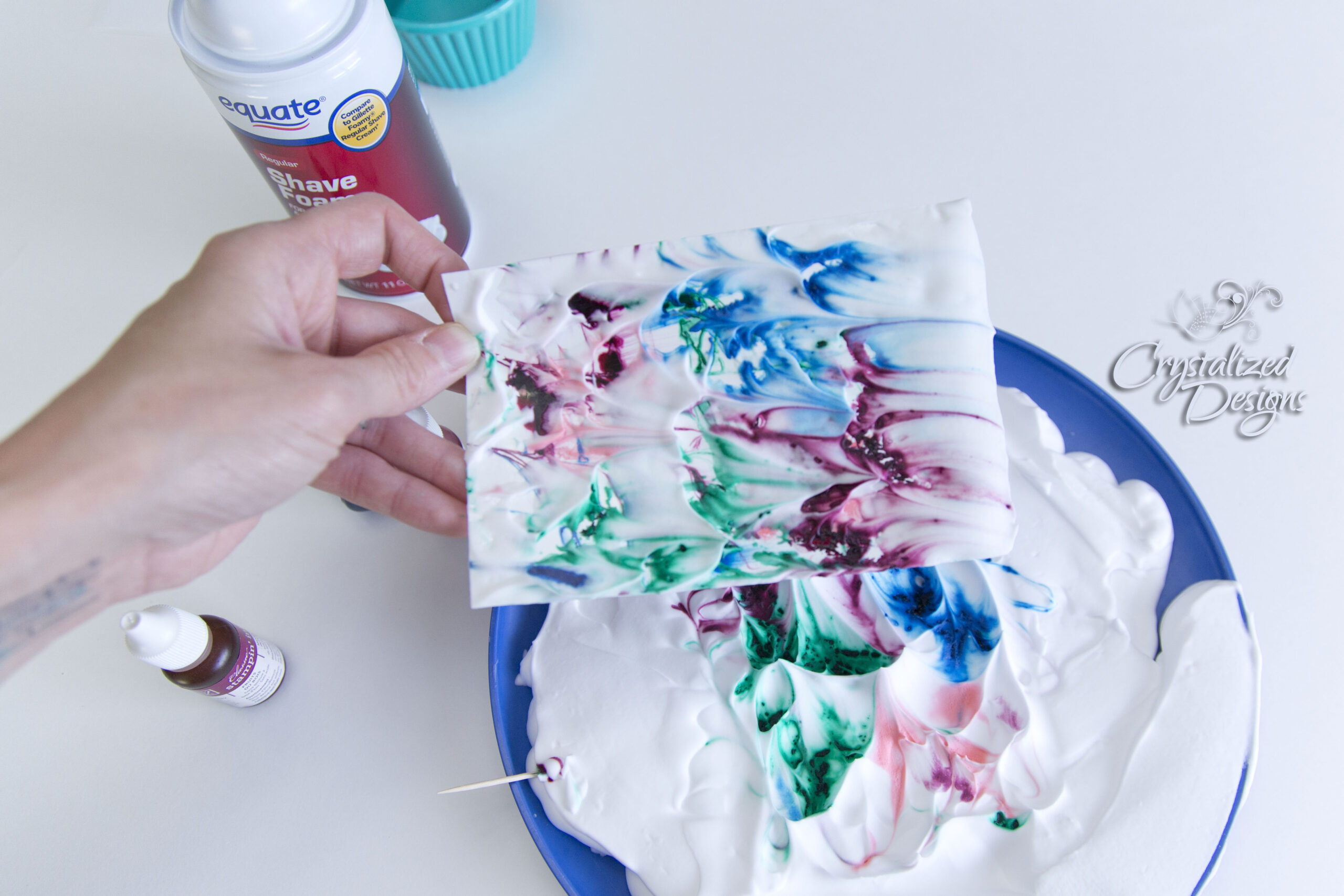 With straight edge, scrap off any excess foam shaving cream and scrap into extra dish. Set aside to dry. These can be put flat on a protective surface or hung to dry. The type of paper will depend on how long it takes to dry. IE: regular paper takes longer than photo paper.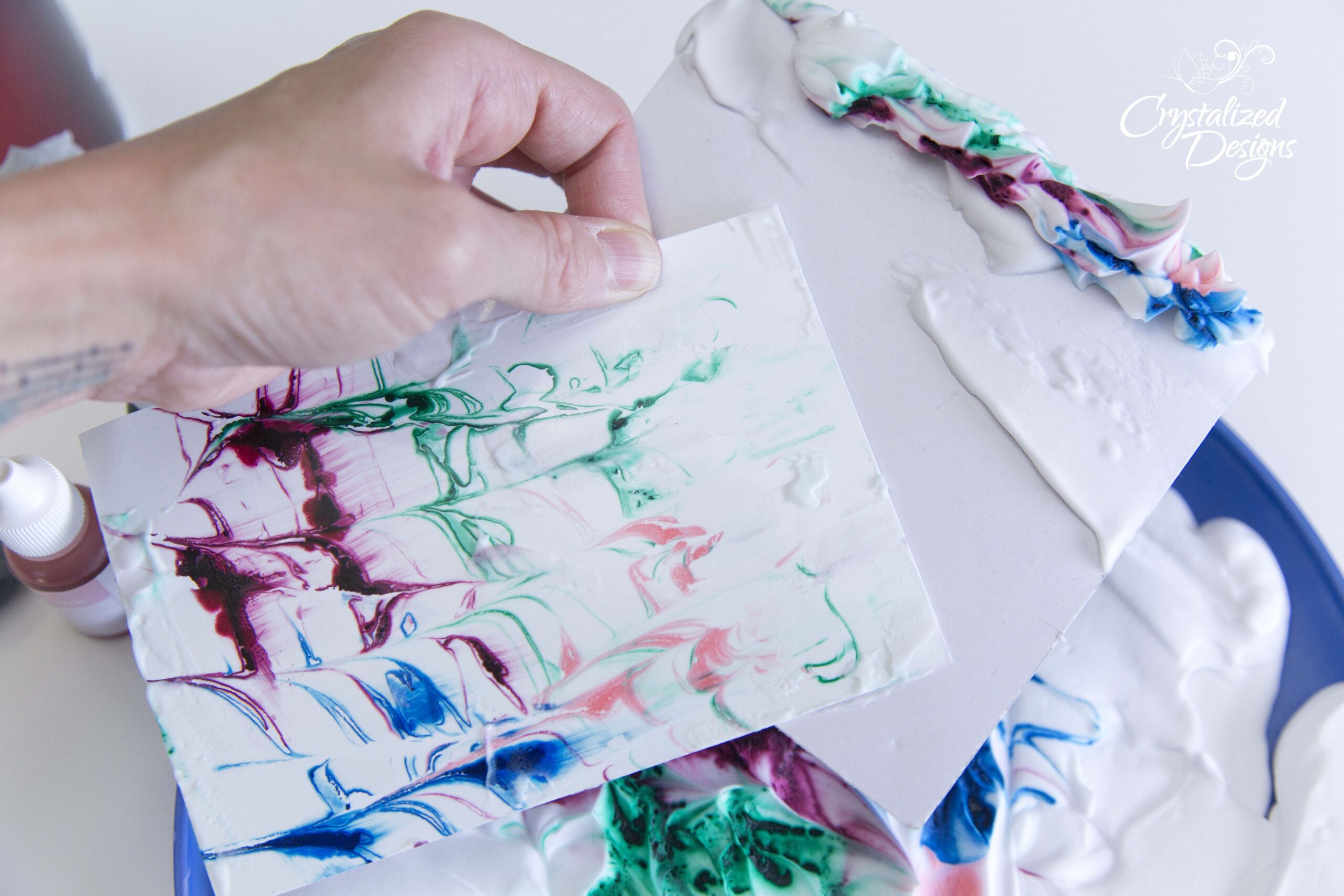 If shaving cream isn't too blended, continue to make as many as you'd like. Wash off or dispose of container and begin again for new projects!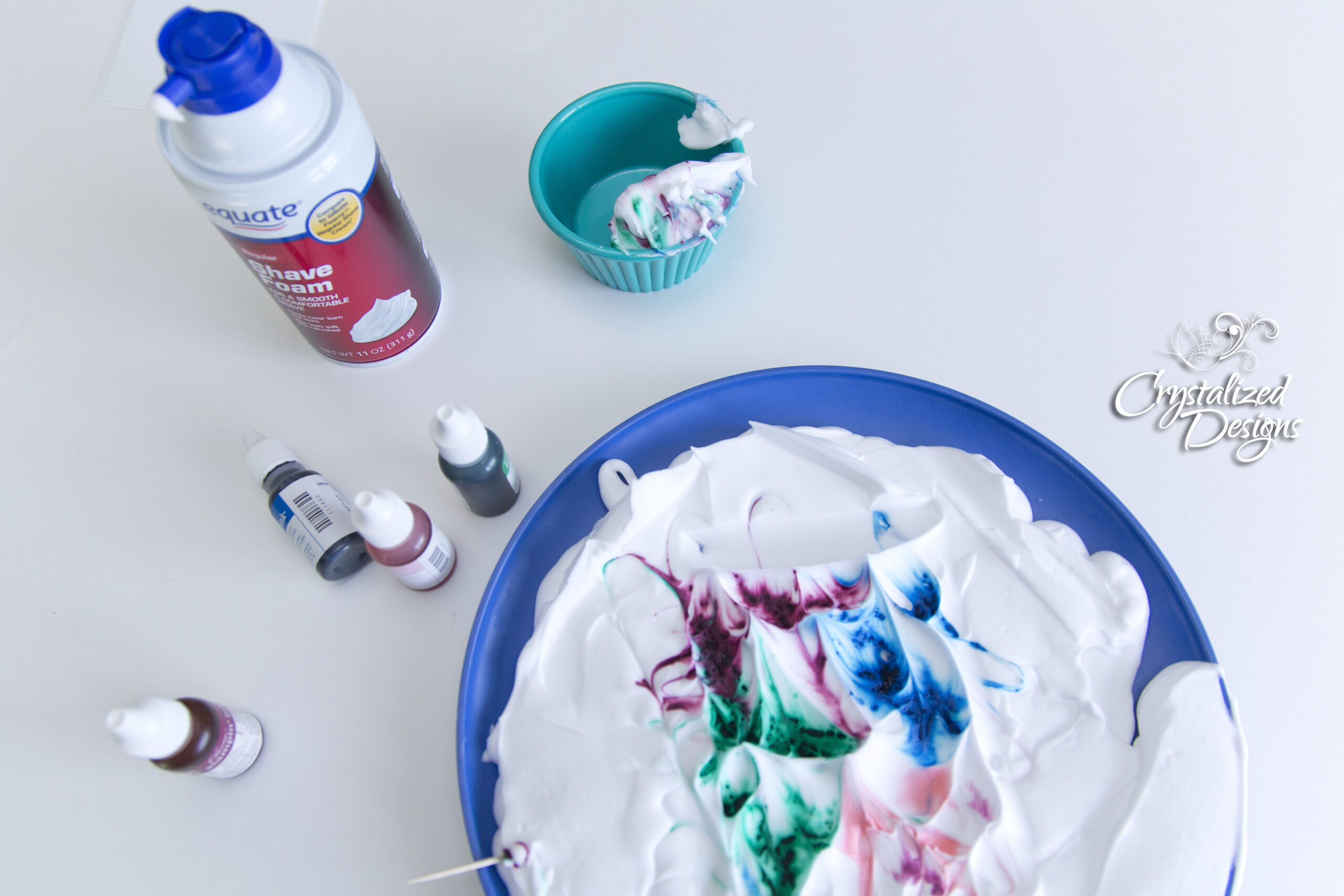 Other things you can do with this technique:
Other items may be required for the following projects:
Cards/Invites
Scrap Booking
Bookmark
Wrapping Paper
Framed Wall Art
Origami
3D Paper Crafts (such as flowers, containers, etc)
Envelopes
Gift Tags
Book Covers
Fabric (with fabric dye)
Paper Banner
Easter Eggs (Using food safe dyes and whipped topping/cool whip)
Canvases
Stationary/Journal
Cupcake Liners (Using food safe dyes and whipped topping/cool whip)
I hope you enjoyed this tutorial! I would love to see any projects you make. Be sure follow Get Creative With Us for a new fun project every week!