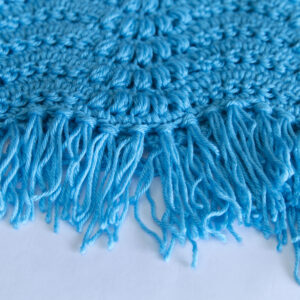 Do you love fringe as much as I do?? I haven't found a piece that doesn't look amazing with fringe and when I designed the Riverwalk Poncho, I knew it had to have it!
⇢Pin it here!
⇢Subscribe to the Crystalized Designs Newsletter to get every tutorial right to your inbox!
---
This technique is super easy and fun to do! I even have my two older boys help me separate the strands to make things go quicker. First though, determine the length you want the fringe. Err on the side of caution and go longer as you can always trim if needed. When you know the length you want the fringe, double it as you'll be folding the strands, and add a bit of length for the knots. The amount of length used for each knot will vary depending on yarn weight and how many stands are in each group. It's recommended to test out a length before cutting all the fringe needed in case you want to increase or decrease length. Now, let's check out the process!
Once you have your length determined, cut a piece of cardboard to that length. I normally use one of my children's cardboard books as I can slightly open the pages and cut between. If you're using just cardboard, you'll just cut along side the edge.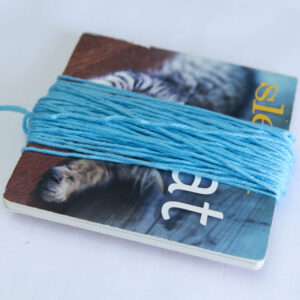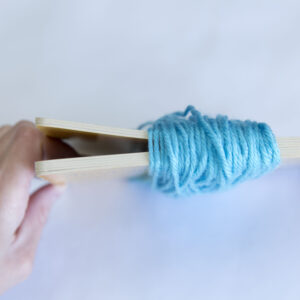 Wrap yarn continuously around cardboard/book. If using a book, slightly separate pages.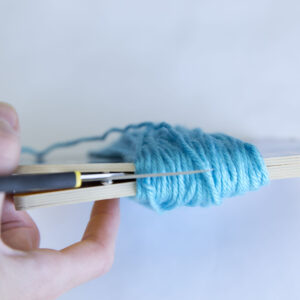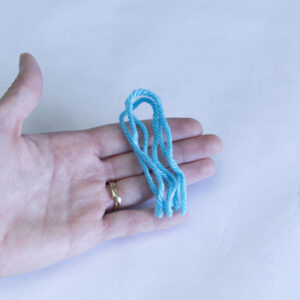 Cut along edge of cardboard/inner page of book. Once all are cut, keep ends even and fold desired number of strands in half. For my current project, I choose 3 strands per knot, 6 strands of fringe. This is where my children helped out. They made piles of 3 strands.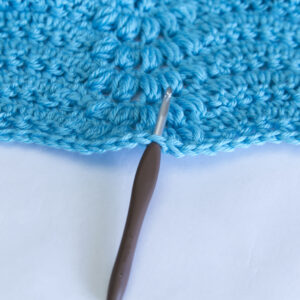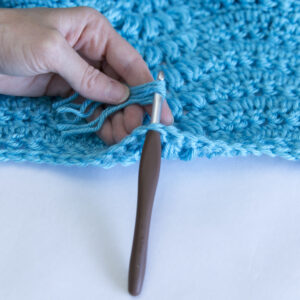 Insert hook from back side to front side. Hook strands in middle.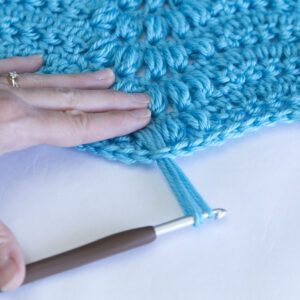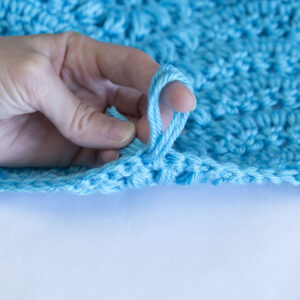 Pull middle of strands partly through stitch. Make loop with strands (on wrong side) keeping ends as even as possible.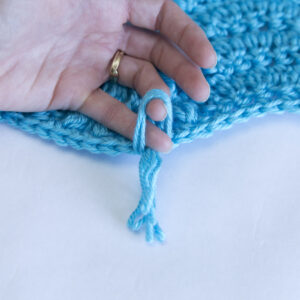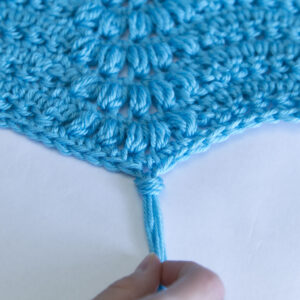 Pull ends of strands through loop. Pull to secure.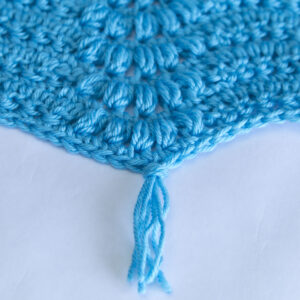 One fringe complete! I'd love to see the fringed projects you make. Feel free to share your work on my Facebook Page, in my Facebook Group, or by tagging me on Instagram! And be sure to pin this tutorial for future use!