2019 is a year of new adventures for Crystalized Designs! Each month, there will be a new paper piecing pattern released revolving around yarn! A ball of yarn is the perfect start to the year! By the end of the year, you'll have 9 squares and three additional pieces. Make them all or only a select few, either way, they'll certainly be adored by any fiber lover!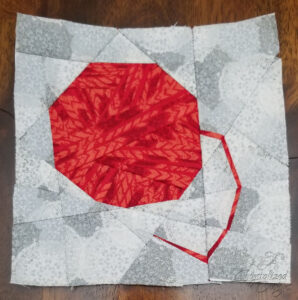 ⇢Pin it here!
Thank you for visiting, I hope you enjoyed the pattern! Please leave a comment below and again, I would love to see any pictures! Though mainly crochet, find me on Facebook, in my Facebook Group, or Instagram! I'd love for you to share on Pinterest! I'd be happy to follow you back on any social media, just leave a link below! Want to see something from Crystalized Designs? I'm interested to hear! Feel free to email me with any suggestions. And as always, if you have any questions about a pattern, don't hesitate to contact me. Email is the best way to reach me. Email me at [email protected]
Posts may contain affiliate links. At no additional cost to you, I may earn a small commission if you click and purchase items through these links, which enables Crystalized Design to bring you even more free patterns!
Helpful tools for this pattern:
Hope you enjoyed the pattern. Again, I would love to see any projects made using this pattern!