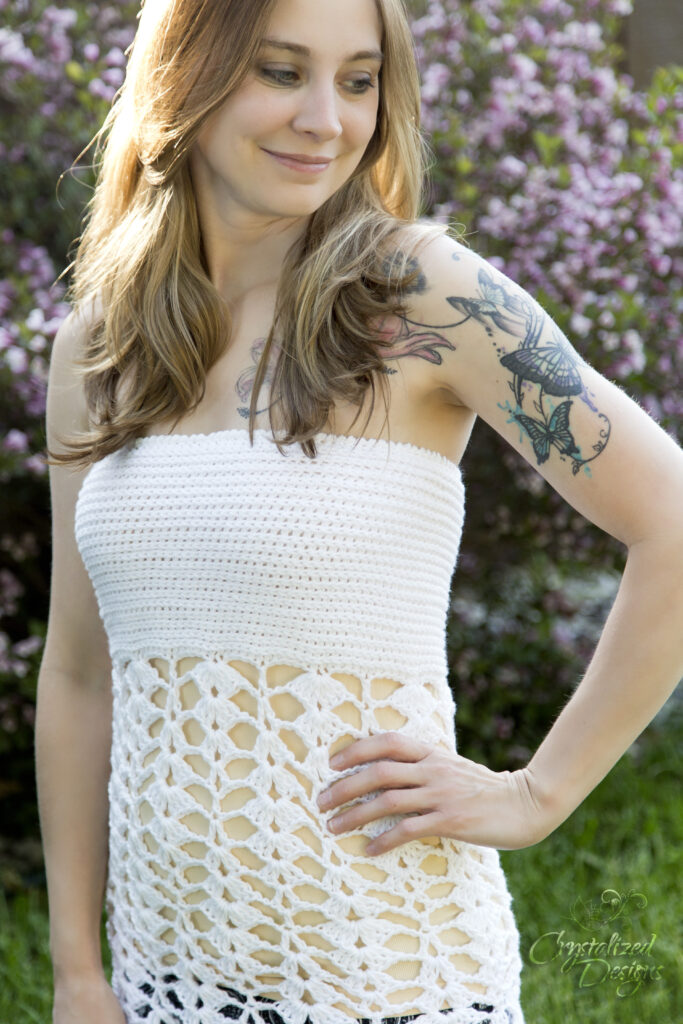 With the warm weather here, it's time to start wearing those cool-enough-for-hot-days crocheted tops! Don't have many, or want new ones? Don't worry, this top is a breeze to whip up! I originally wanted a swimsuit cover but after putting it on the first time, I knew I wanted to wear it more often. I found the Kurve Women's Seamless Stretch Long Bandeau Tube Top
 really works well with this top and plan on added more of the Kurve Tops and the Butterfly Trails Tops to my closet!
This garment is fitted at the bust and more loose in the torso area, is quick to work up, and stunning to wear!
⇢Pin it here!
Not only do I love this design, but my testers did as well. And I love the tops they made. Check out the gallery below to see more colors, sizes, and yarn choices! A HUGE thank you to all that helped me in testing this design, I couldn't have done it without you! If you interested in testing, please join the Crystalized Designs Facebook Group and find the Testing Opportunities event within the group for more details.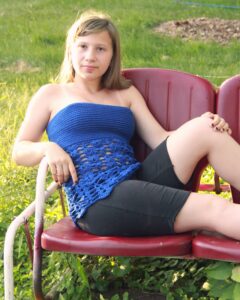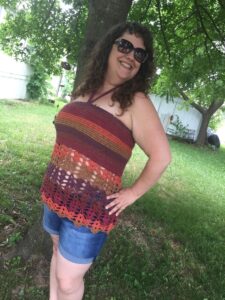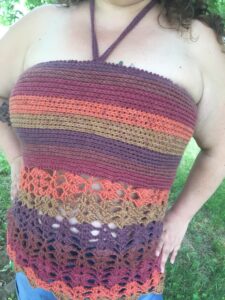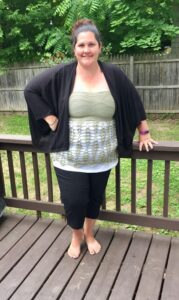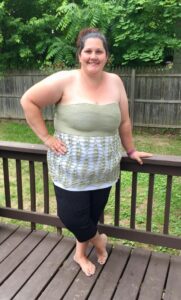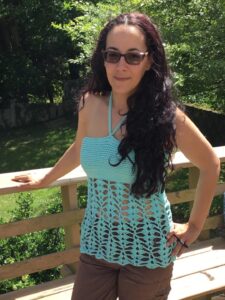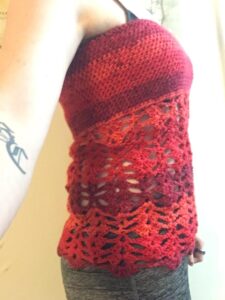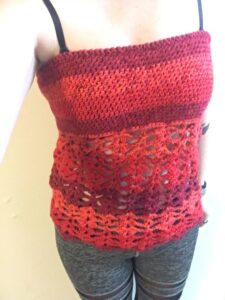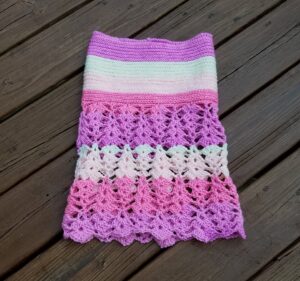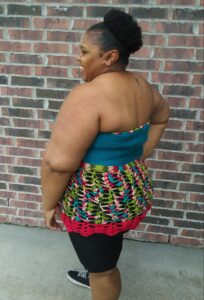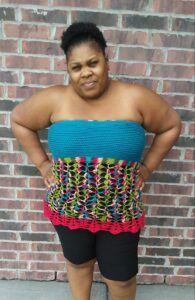 Again, thank you to all the ladies that helped me test this pattern!