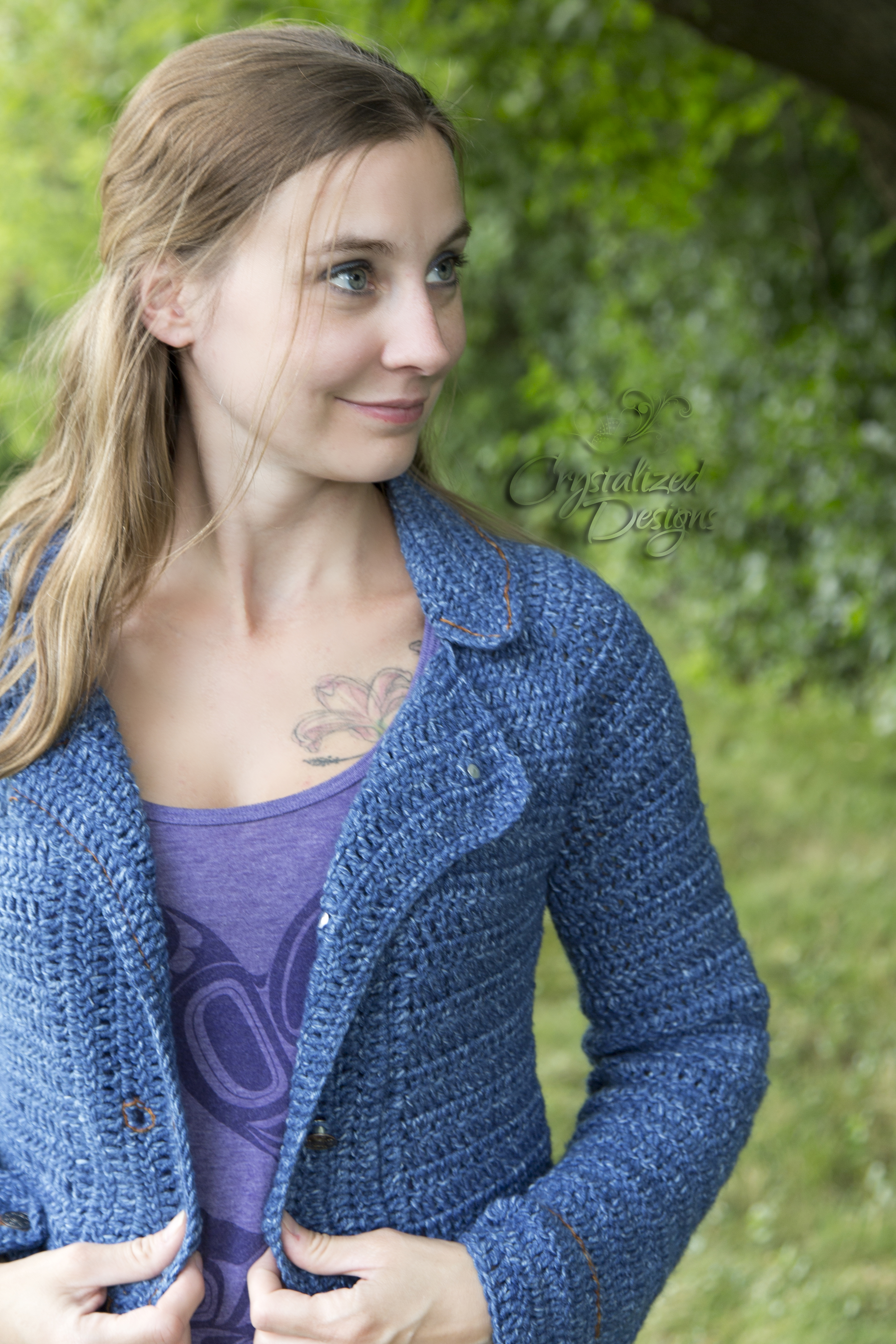 I'm a big fan of denim clothing of any kind! Pants, jackets, shirts, skirts… I love the look! So when Lion Brand released it's Jeans yarn, I was overjoyed! Though I didn't know what I was going to make with my first purchase, I was so excited to get my hands on it. And it didn't disappoint! But I'm not here to tell you how amazing this yarn is. You can check out my Lion Brand Jeans Yarn review right here. When this yarn was in my hands, I knew I wanted simply yet stunning. I wanted a fairly easy garment that beginners could do, but a design everyone would want to do!
⇢Pin it here!
This pattern comes in sizes adult XS – 3X, and has picture tutorials and a schematic to help at the more difficult areas within the pattern and finding the perfect fit! Don't want to add the top stitching? No worries, this jacket looks great without! (I actually removed my pockets because I preferred it without.) Like a cinched waist? There's an option for that, too!
But enough about the pattern, you can see my pictures and get more details in the Ravelry listing here. For now, let's check out the amazing tester photos! Check out the gallery below to see more colors, sizes, and yarn choices! A HUGE thank you to all that helped me in testing this design, I couldn't have done it without you! If you interested in testing, please join the Crystalized Designs Facebook Group and find the Testing Opportunities event within the group for more details.
---