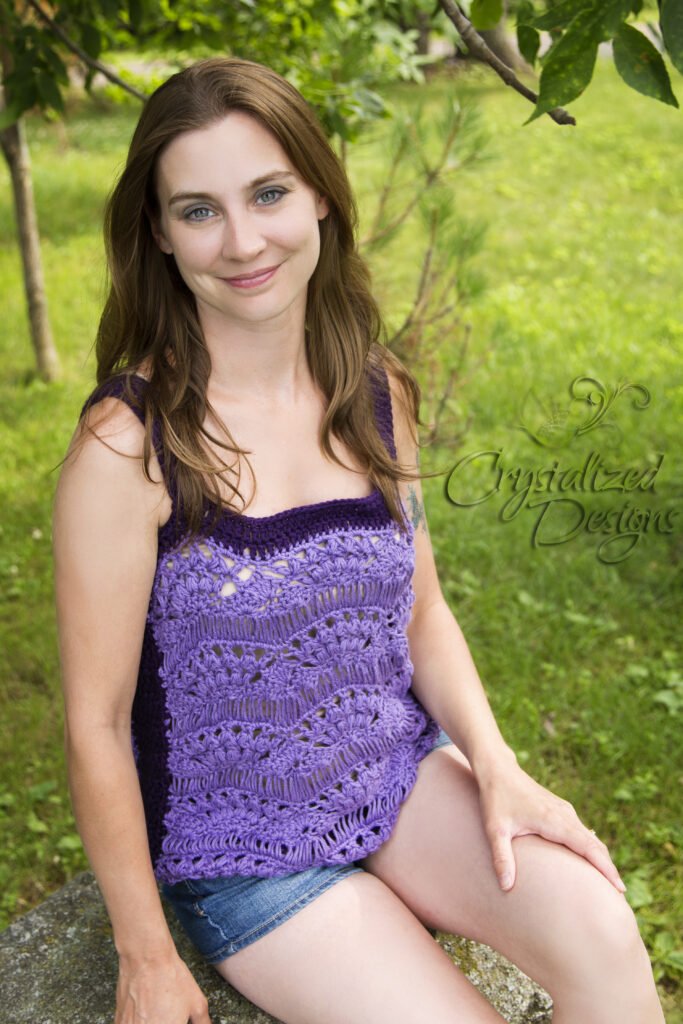 My love for crocheted garments continues! Over this past year, I've designed 9 of my 12 garment patterns. Though it is more difficult and more time consuming than smaller projects, I  absolutely love making something I can wear as clothing. Designing garments, I feel, lets me express my personality, my style more so than those smaller projects. And there's already are so many completely amazing hats, mittens, cowls out there. Though I won't say I will never design another one of those patterns, my focus is now set on different designing.
This pattern comes in Adult XS to 3X, uses the Clover Cluster and Broomstick Lace stitch. Sound too complicated? Don't worry! Both stitches have written and picture tutorials within the pattern or links! And with any pattern, extra support is ALWAYS an email away!
Love this pattern?

Psst!!! Pattern is on sale for 30% off through Monday, July 27, 2015!
If you're not a fan of my Facebook Page already, you should definitely head over! I asked for help in naming this pattern on my Page and had so many awesome suggestions! But one stuck out to me the most, the Lakeside Wave Tank suggested by Katie L. During the photo shoot for this top, my family and I were actually on our first week-long vacation in Lake Kabetogama, MN. And we were RIGHT on the lake! As you can see from the picture below, which was the view from our deck, we truly did get "lakeside waves!"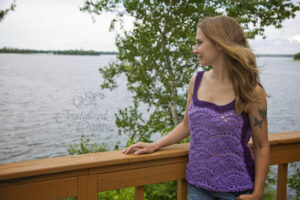 On a side vacation note, I got to capture a storm for the first time in an absolutely perfect setting! I've never had a storm close enough, with a wide open space, and no rain to give me the perfect shooting settings with the pure hopes of capturing a lightning bolt. I'm boasting a little when I show you my images, I'm so proud of them! I've also included some family photos and scenery. Hope you enjoy them and if you're ever in the area, Park Point Resort on Lake Kabetogama is AWESOME!!