There's something about crocheted home decor that screams "I love crochet" when I see it displayed in any home. For a few months now, I've been contemplating how to add crochet to every room in my home and the mantel scarf was the perfect choice for both my living room and family room! This free crochet pattern was designed for the holiday season, I love mine so much that it'll be kept up year round! The mantel scarf can be made in four sizes so you can choose the best fit for your mantel, but it can also be made as a table runner or displayed on any shelf!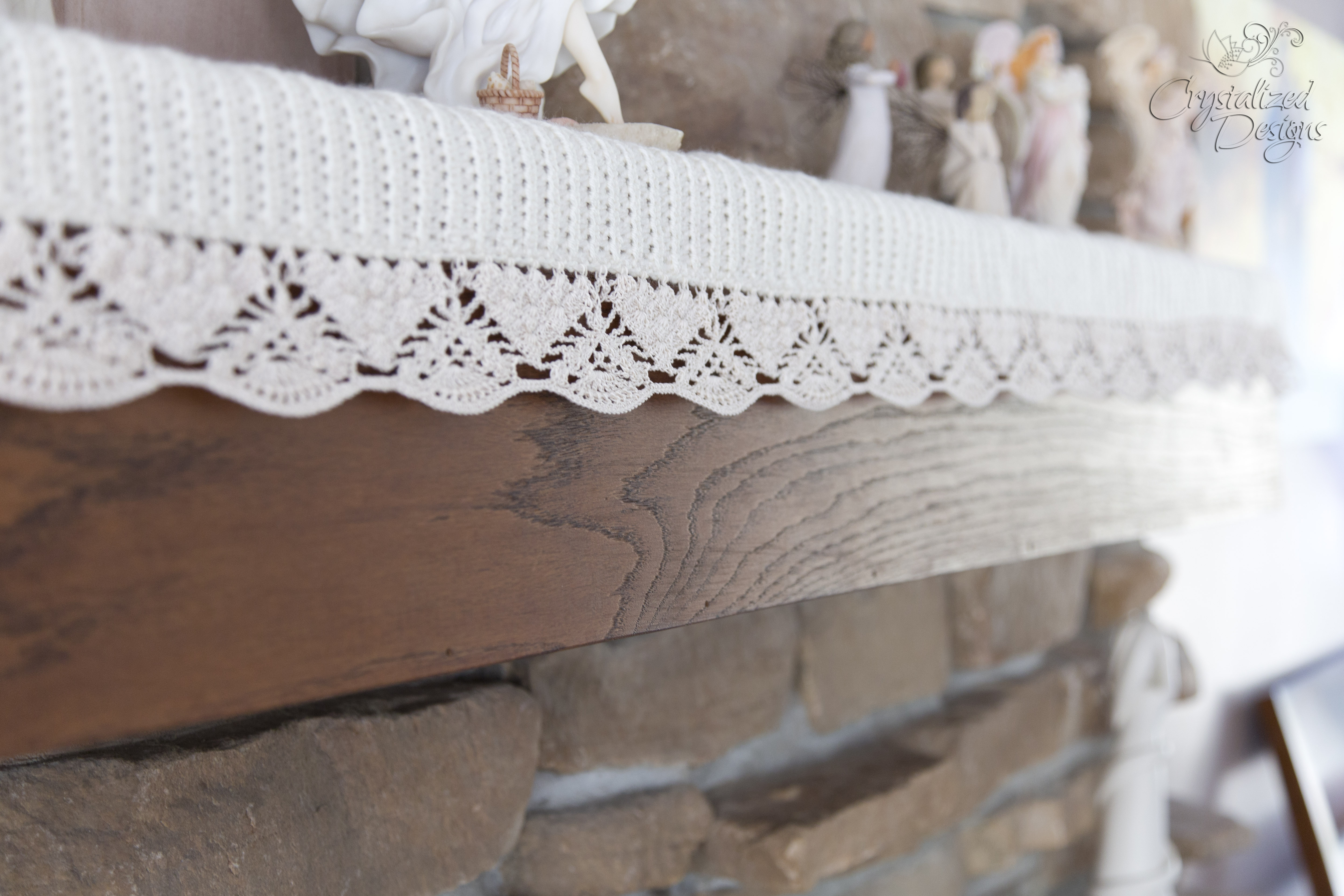 I really enjoy working with Red Heart Yarns! I've worked with Aunt Lydia's Classic Crochet Thread before and really enjoyed it but Red Heart Fashion Soft was a new yarn to me when I started this project. Though this yarn works perfectly as the base of the free mantel scarf, I can't wait to get more in my hands to design something wearable! I love how soft this yarn is, and the drape is perfect! With 18 colors to work with, this yarn would be ideal for many projects.
Aunt Lydia's Crochet Thread Classic 10 is a must have for anyone working with thread! And there's no lack of colors with 55 to choose from. With the wide variety of colors, it's easy to match colors to Fashion Soft.
⇢Pin it here!
⇢Want an ad-free pattern? Purchase it for a small fee here!


Finish off and weave in ends. Blocking is recommended. You can find a blocking tutorial here.