I love summer! Enjoying the sun, being outdoors, swimming, campfires…. I even have summers off of work, which I LOVE!!! Not only does it give me more time with my family, but it also gives me more time to design. Spending plenty of time outdoors, and missing my winter hats, I definitely like an array of sun hats! And this free sunflower sun hat crochet pattern is simple yet elegant, easy yet fun!
I named this pattern after the Sunflower Ribbon embellishment. Love it? You can make one too! You can purchase the tutorial in Ella Bella Bow's Craftsy Store or Etsy Store, or contact Ella Bella Bows to order made ribbon sculptures! I used the Ribbon Starflower and Sunflower pattern. Like her page on Facebook to see all her wonderful ribbons!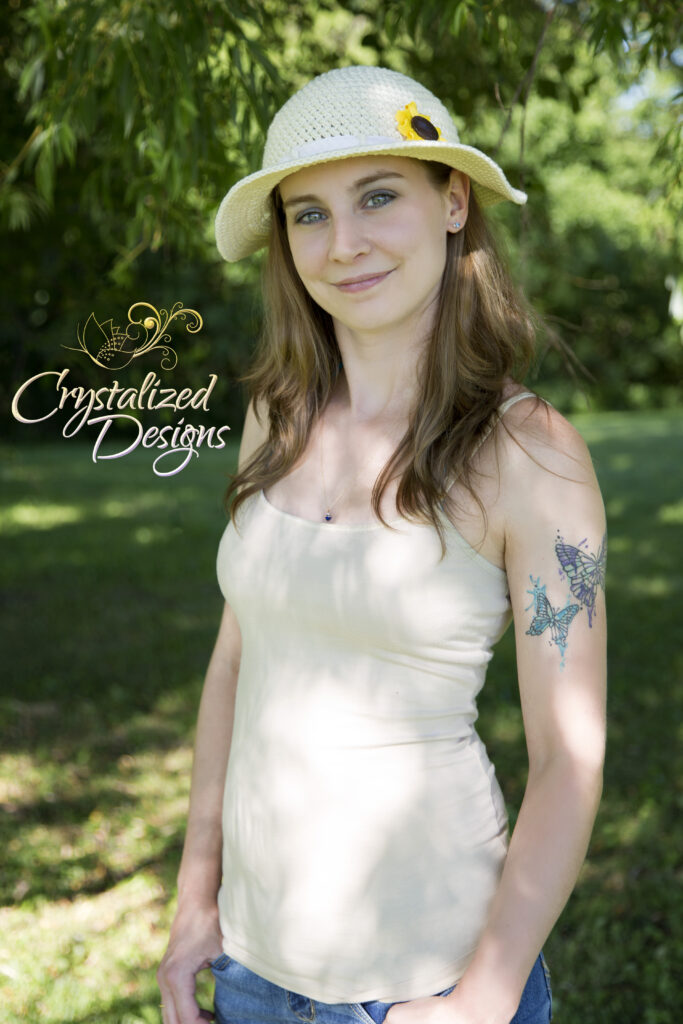 ⇢Pin it here!
Materials:
All the latest on patterns, reviews, tutorials, and so much more with minimal emails. Your information will never be sold or shared.
GET INSTANT ACCESS TO THE FREEBIE VAULT
Signing up for emails includes free downloadable worksheets to get your crochet life organized!
---
More About Crystalized Designs
Making one, or many ? I'd love to see! Post any pictures to the Crystalized Designs Facebook Page or join the Crystalized Designs Facebook Group and post on the wall! Posting pictures may win you free patterns. Enjoyed this free sunflower sun hat crochet pattern? Leave a comment below!
Thank you for visiting, I hope you enjoyed the pattern! Please leave a comment below and again, I would love to see any pictures! Find me on Facebook, in my Facebook Group, or Instagram! I'd love for you to share on Pinterest! I'd be happy to follow you back on any social media, just leave a link below! Want to see something from Crystalized Designs? I'm interested to hear! Feel free to email me with any suggestions. And as always, if you have any questions about a pattern, don't hesitate to contact me. Email is the best way to reach me. Email me at [email protected]
Posts may contain affiliate links. At no additional cost to you, I may earn a small commission if you click and purchase items through these links, which enables Crystalized Design to bring you even more free patterns!