I love finding new yarns that I fall in love with instantly! For the longest time I was afraid of cotton. The scratchy, stiff feeling I thought all cotton yarn felt like made me cringe. Who would ever want to work with something like that?? That'll teach me not to judge a yarn before actually feeling it first! Red Heart Creme de la Creme is amazingly soft and has incredible drape! I've added yet another Red Heart Yarn to my must-have-on-hand-at-all-times list!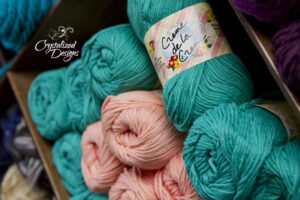 I love making summer tops in cotton. As soon as I got this yarn in hand, I knew I wanted to create some type of garment but yet unique enough that it wasn't just your average top. The Midsummer Pullover was the end result. I absolutely LOVE this loose-fitting pullover!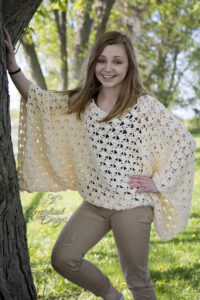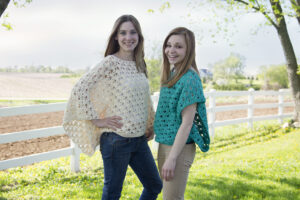 This top has a 3/4 sleeve option as well as short sleeve option. Perfect for wearing over almost any shirt or bathing suit. This pattern also offers instructions on a unique, elastic waist band option to reduce any over stretching with wear, or for those of us that just love their shirts hugging their hips!
This design is part of the Design Wars Challenge happening this week!
The Midsummer Pullover will be available for purchase Thursday, May 21, 2015 and will be 40% off on Ravlery thru Sunday, May 24th. No coupon needed!
Here's more Crystalized Designs' patterns that would work well with
Red Heart Creme de la Creme!
You can find those pattern in the Crystalized Designs' Ravelry Store here.