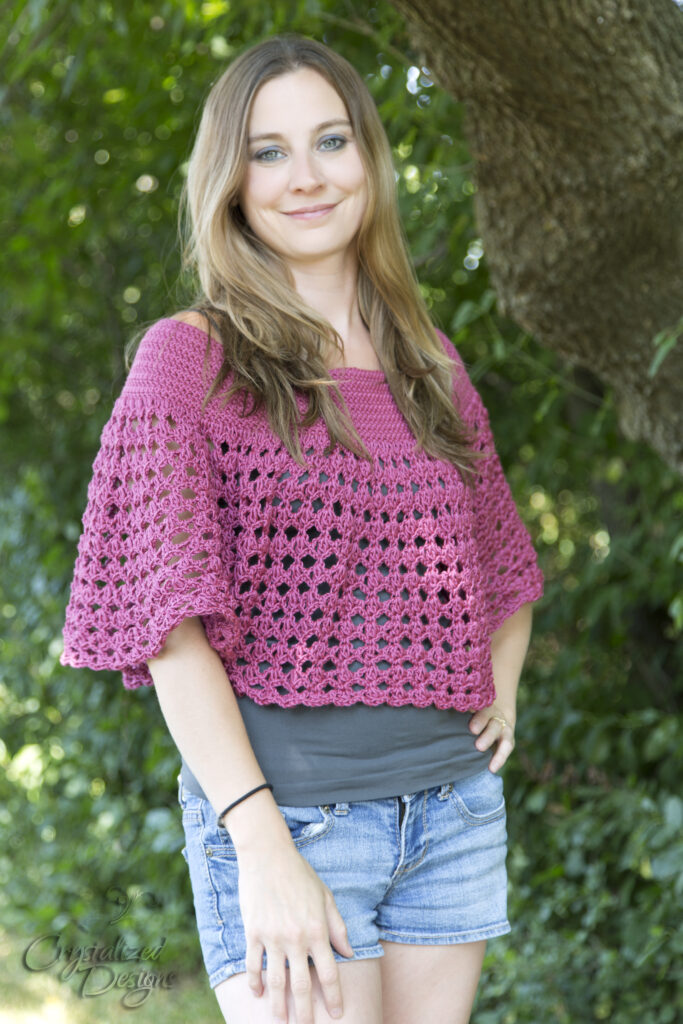 Summer! Do you love this season as much as I do? As much as I look forward to the warm weather, I never like putting my cold weather crocheted garments out of easy reach. This season I wanted to change the fact that I have more cool weather crochet in my closet than I have warm weathered items. The Kaimana Ponchette was designed for a sassy and fun wearable item that's easy to grab, pack, or bring along for some quick shoulder cover. And I LOVE how it turned out! The drape, with this yarn, is A-MAZING!!!
This garment has three adult sizes from Xs to 3X. The stretch of this yarn makes it easy on the shoulders with a lacy diamond design giving a stunning finish! Kaimana has a few Hawaiian meanings but on of them is 'diamond', giving this ponchette the perfect name!
Get this pattern for FREE by joining the Crystalized Designs Facebook Group here! Code is in the pinned post.
⇢ Show the pattern some Ravelry love here!
⇢Pin it here!
And now to see what testers have worked up! Check out the gallery below to see more colors, sizes, and yarn choices! A HUGE thank you to all that helped me in testing this design, I couldn't have done it without you! If you interested in testing, please join the Crystalized Designs Facebook Group and find the Testing Opportunities event within the group for more details.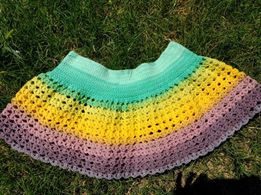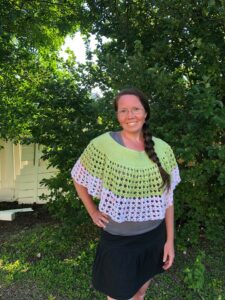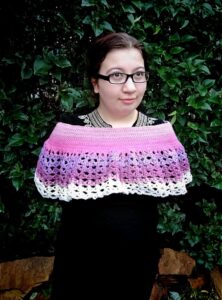 Again, thank you to all the ladies that helped me test this pattern!