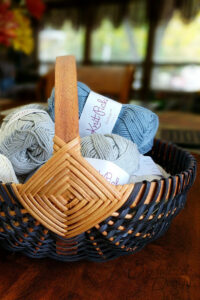 Yarn, a crocheter's best friend! And one of my favorite "friends" is made of cotton! I love cotton yarns for summer garments, but it's also great for many other crocheted pieces. Cotlin was a new yarn to me, but this won't be the last time I create something with this fiber. Find out more about Knit Picks Cotlin yarn in the review below.
About Knit Picks Cotlin
One of my favorite places to order yarn is Knit Picks. The company has a huge selection of every weight and every color, for every crocheter! But let's talk about one specifically. Cotlin! This DK yarn is made of 70% Tanguis Cotton/30% Linen, offering a lightweight piece regardless of what you're working on. Offered in 44 gorgeous colors, Cotlin comes with 123 yards per skein at a great price! Whether it's a small or large project, this is a yarn will work for many various designs!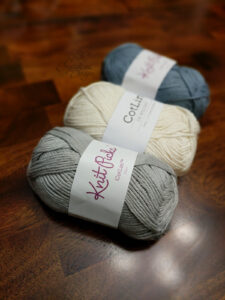 Would I buy Cotlin again?
Oh yeah! I honestly can't wait to start designing summer garments again to use this yarn. I still have plenty of the color Swan left and an idea is there…. now if someone could just send me a few extra hours to add to my day?? Pretty please! So, if you're looking to try a new DK weight yarn, or a lightweight cotton, Cotlin should definitely be on your list!
⇢Pin Review here!