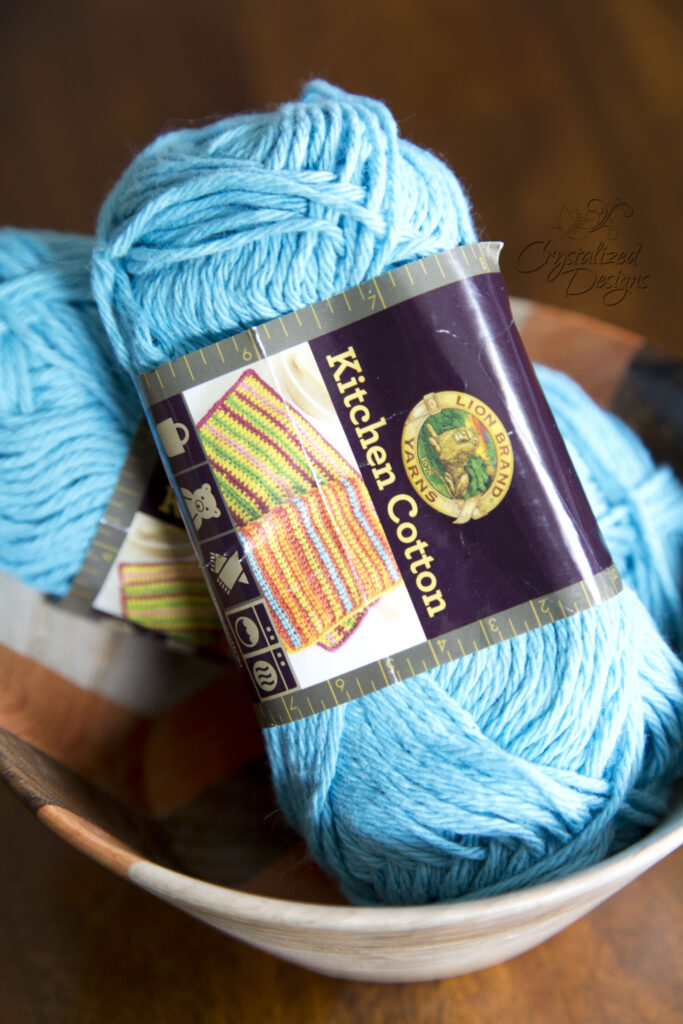 Cotton yarns are one of my favorites to work with, especially during summer. Though I tend to gravitate to summer clothing for myself when working with any cottons, I read a post recently that really got me thinking about all the crocheted pieces in my life. Sincerely, Pam talked about decorating a room in the post Decorating With Yarn | My Daughters Room. At the end, she said she had 8 more rooms to go, which got me thinking. I really only have crochet in my closet and the craft is such a huge part of my life, WHY is it just in my closet?! So, I decided to take Lion Brand's suggestion and keep whatever I made with this yarn something for the kitchen.
This is a great yarn to work with! Though I have my favorite cotton to wear, this really is a perfect yarn for kitchen projects. It's not too stiff and easy to work with. Unfortunately, if you don't already have it in your stash, it may be hard to come by because it's been discontinued.


You can search Amazon if you want to find more Lion Brand Kitchen Cotton yarn. Check out tomorrow's post to get a free pattern that uses this yarn!
⇢Pin Review it here!

This review is in no way sponsored, endorsed or administered by, or associated with, Lion Brand.