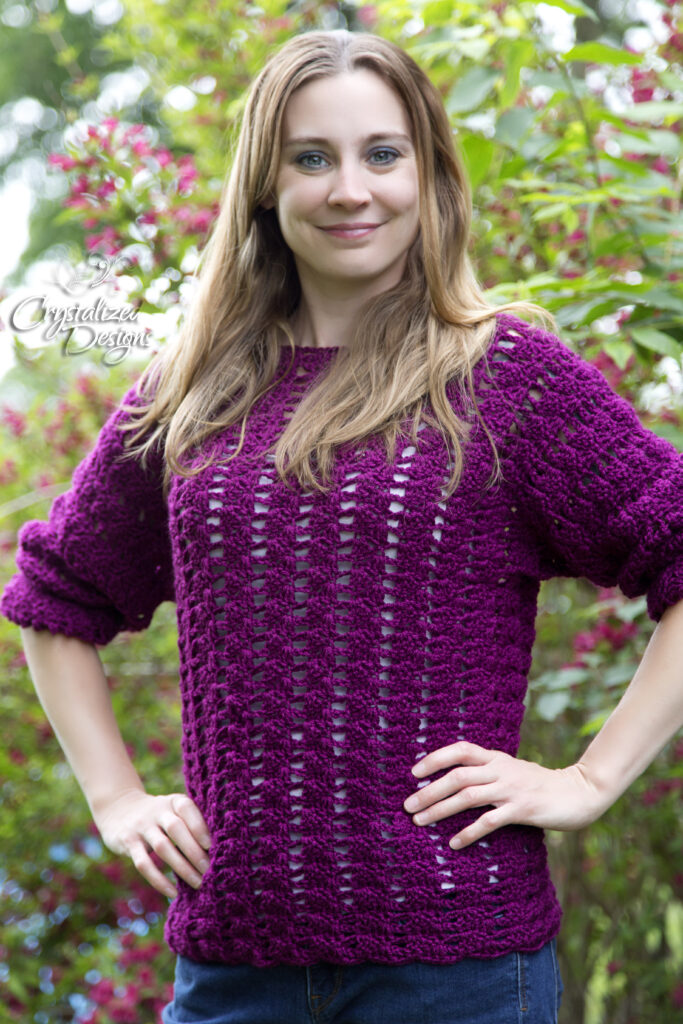 Yes, summer is here and in full force! It's my favorite time of year! I love the heat, the cookouts, the swimming, the sun! But the running joke in the family is that it has to be above 90 degrees in order for me not to be cold. It doesn't take much before I'm running to get a cardigan or pullover. And though most nights are warm enough to not need anything, there are a few that have me running for that extra layer. That's what started me on this design. I've had this stitch combo swatch sitting around for some time so I decided to create something that would be warm enough to throw over summer clothes when I need it, and yet still be wearable the rest of the year. And so the Nimerah Pullover came to be!
This garment has a positive 2-8″ ease for all sizes with the exception of 3X (which has a 0 ease). The stitch combination portrays vertical stripes giving the garment it's name: Nimerah, which means tigeress.
Show the pattern some Ravelry love here!
And now to see what testers have worked up! Check out the gallery below to see more colors, sizes, and yarn choices! A HUGE thank you to all that helped me in testing this design, I couldn't have done it without you! If you interested in testing, please join the Crystalized Designs Facebook Group and find the Testing Opportunities event within the group for more details.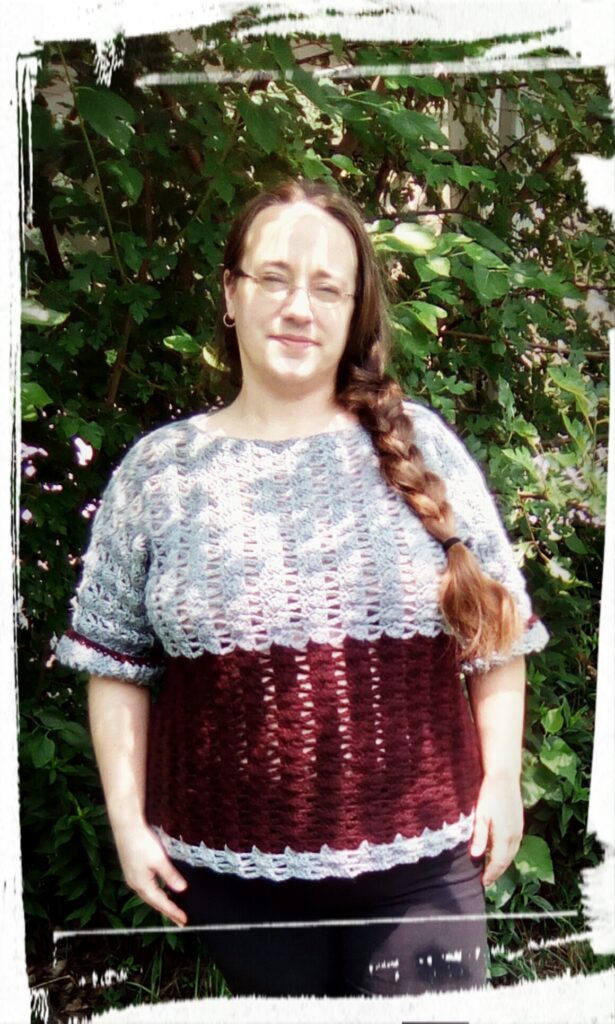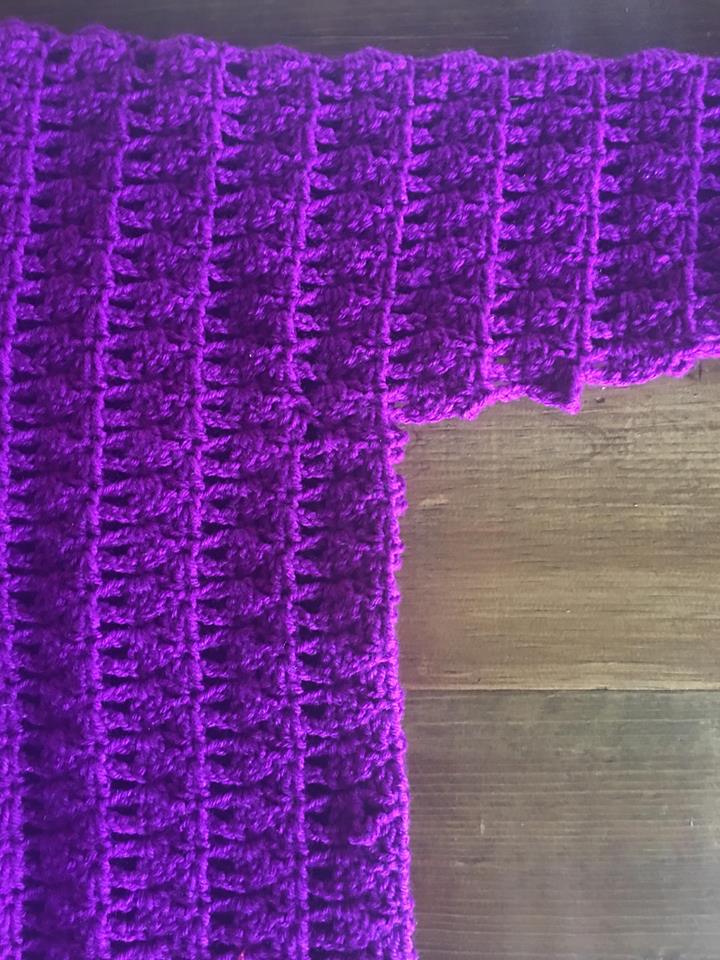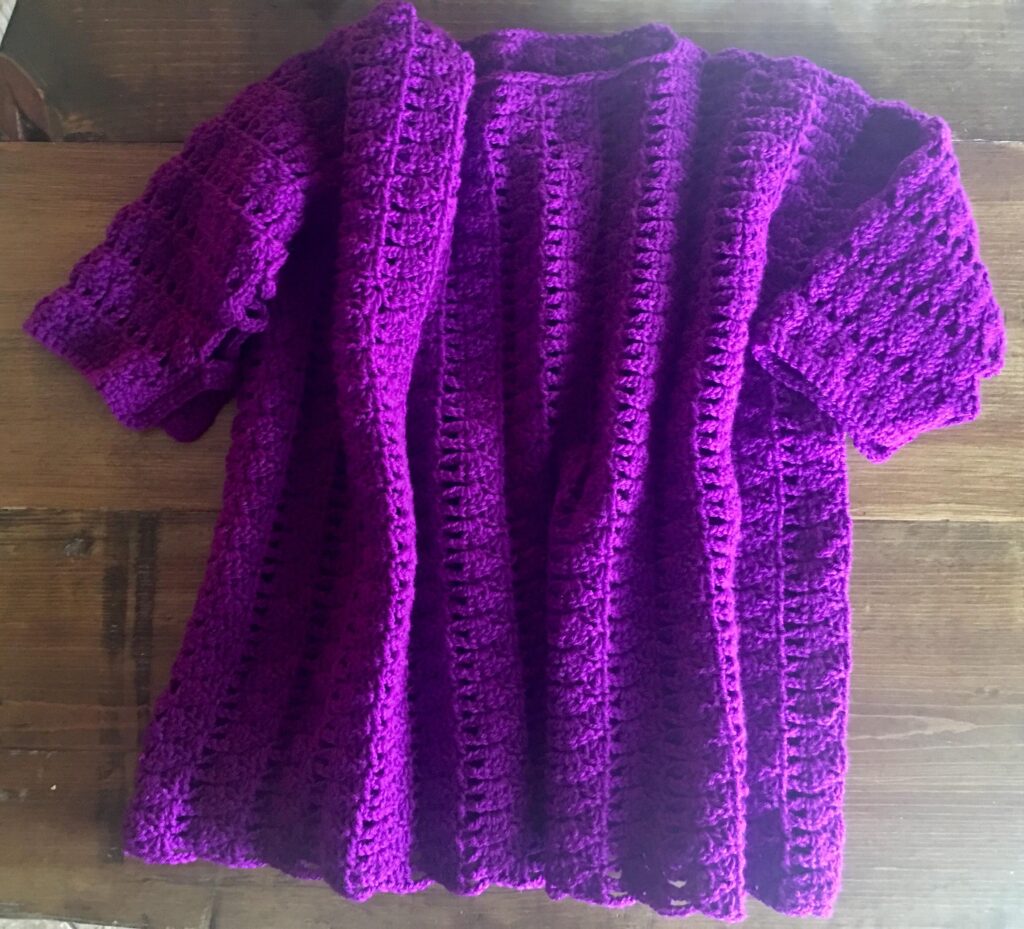 Again, thank you to all the ladies that helped me test this pattern!