I love when my family models for me! I got
the privilege of using my eldest niece this time and, wow, when I was editing photos, I realized how big she's getting! She's not my little niece anymore. I can't believe how fast time goes. Part of my goal this year is to put down my hooks a little more and spend more time with my kiddos. I'll have plenty of time when they're older and they have lives of their own to crochet my days away! But I see it doesn't stop at my children. I already dread the day when my niece's are too old, and too cool, to model for me! I hope that day doesn't come. And until then, I'll be making more garments and accessories that they love and want to wear!
Knit Picks Swish Worsted
This worsted yarn by Knit Picks is perfect for this garment. Swish Worsted is soft, warm but light weight, and absolutely lovely to crochet with! This 100% Superwash Merino Wool comes in 40 amazing colors and is easy on the pocket book. Though this yarn can be used for so many projects, I can't stress enough how soft this is against skin! I plan on making a sweater for fall in this as well and I'm sure this will become a common yarn found in my stash.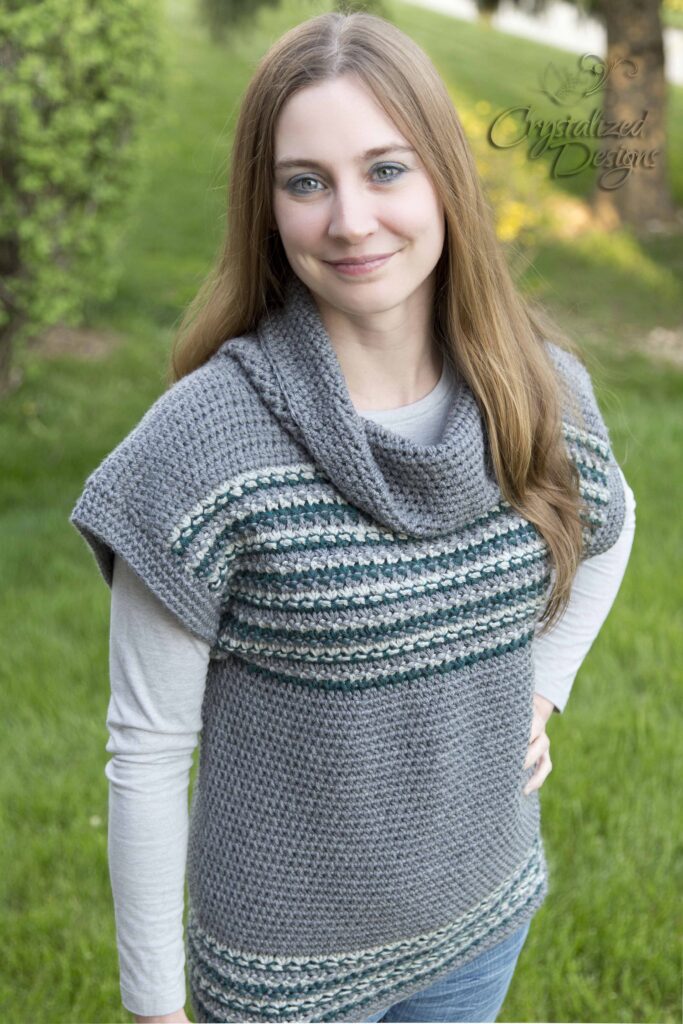 The Avalon Shore Pullover
I found a pullover that I absolutely LOVED in a store. Colors weren't me so I passed it by. I knew I would love one crocheted so I set to the task of creating something similar. Though these sleeves are shorter and I added a cowl neckline, I'm ecstatic how it turned out! Color combinations are nearly endless and though the pattern suggests 3 colors, more can be added to make the pullover truly unique.
Want something to make yourself? This Pullover comes in adult sizes as well, extra small to 3X, and has a positive ease that's comfortable for every day movement.
Customization's are listed within the pattern and like all of my garment patterns, a schematic and stitch chart are included. And with every pattern, you'll receive any support needed from me to complete your item.
And it's on sale now!
Want it? Get it now while it's still at it's on sale! Get it 30% off now through Friday, May 13, 2016 using code: avalon during checkout.  You can find the Child Sizes here, the Adult Sizes here, or the e-Book with both sizes here.